Chellophane wrapping and mailing
RB Creative has been providing services of packaging and shipping of magazines and catalogues for more than 40 years. We serve LOD, publishing industry, mail order companies, daily newspapers and advertising agencies, offering cellophane packaging, and mailing service with addresses' printing on catalogues and magazines. We can boast a production capacity accounting for more than 300.000 items per day, both in relation to catalogues' wrapping up and simple brochures.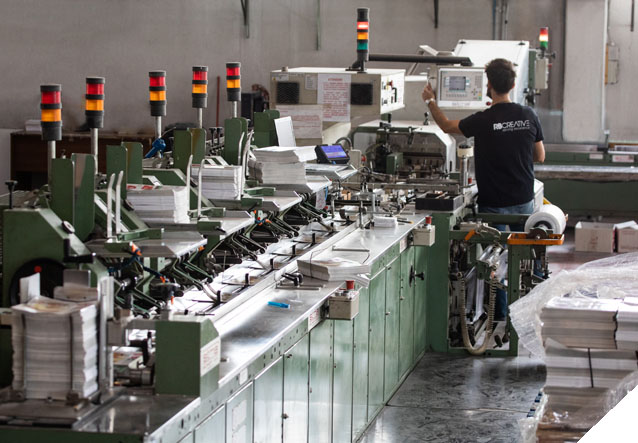 EFFICIENCY, FASTNESS, ACCURACY AND TIMING MAKE THE DIFFERENCE! WE ARE COMMITTED IN ACHIEVING THESE GOALS FOR ALWAYS PROVIDING HIGH-QUALITY SERVICE.
Cellophane packaging, mailing, and shipping
Manufacturing, cellophane wrapping and postal shipping of catalogues and magazines for LOD, publishing industry and mail order companies represent the first services offered by our company from its early foundation. Since then, we have been working improving and enhancing the service according to our customers' needs and global market's requirements. Despite the development of web and e-commerce's current potentialities, printed catalogues are still a good and fundamental sales tool for some strategic sectors… that's why we are continuing to offer this service with the highest possible customisation. We are the true experts in this sector!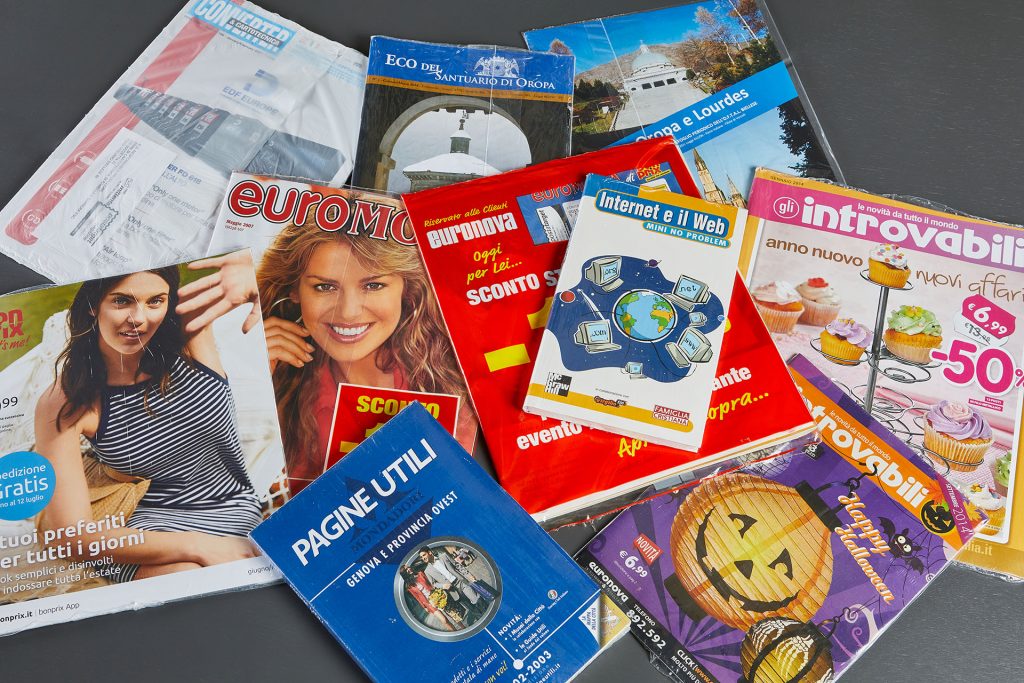 The service we provide step by step…