Customised packaging solutions
RB Creative studies solutions for packaging able to best store and show your products. We take care of each phase of production process, from printing to packaging, also offering a timely and smart logistics service, directly delivering materials at your shops.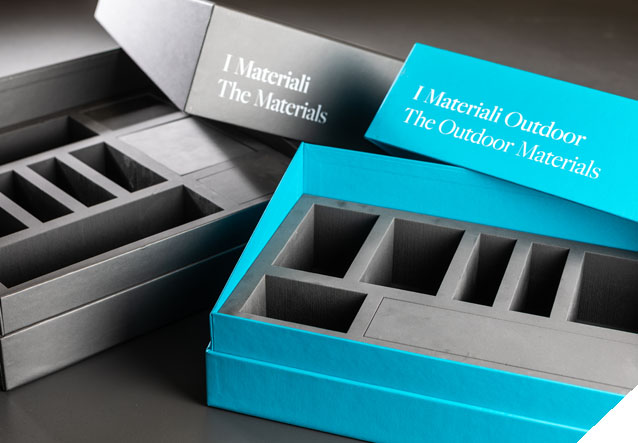 PRODUCT'S QUALITY AND UNIQUENESS MAKE A SIMPLE CONTAINER TURNING INTO A DESIGN OBJECT. WE ARE COMMITTED IN CREATING CUSTOMISED PACKAGING SOLUTIONS WITH CREATIVITY AND CRAFTMANSHIP.
Packaging is a way for making art…
Over time, the design, and the study of new solutions for the creation of boxes and cases for our customers' samples for textile, fashion and furniture industry allowed us to improve our know-how and skills related to design packaging industry also intended for other sectors as cosmetics, food beverage, bottle, apparel, goldsmithing and many other industries. Our team will collaborate with you in the study and selection of the material for your packaging.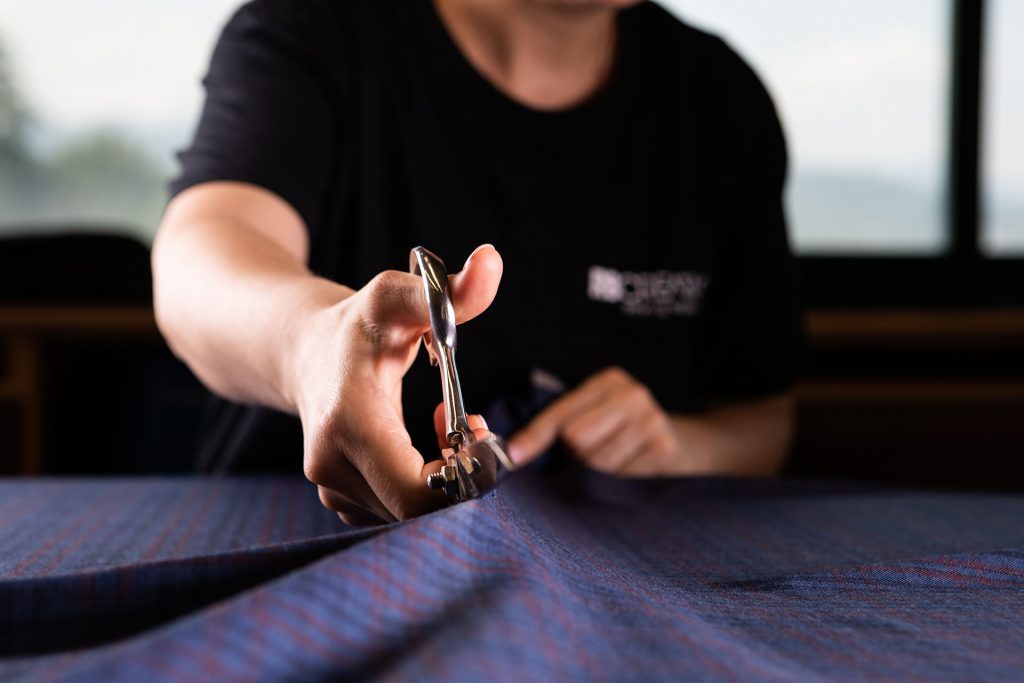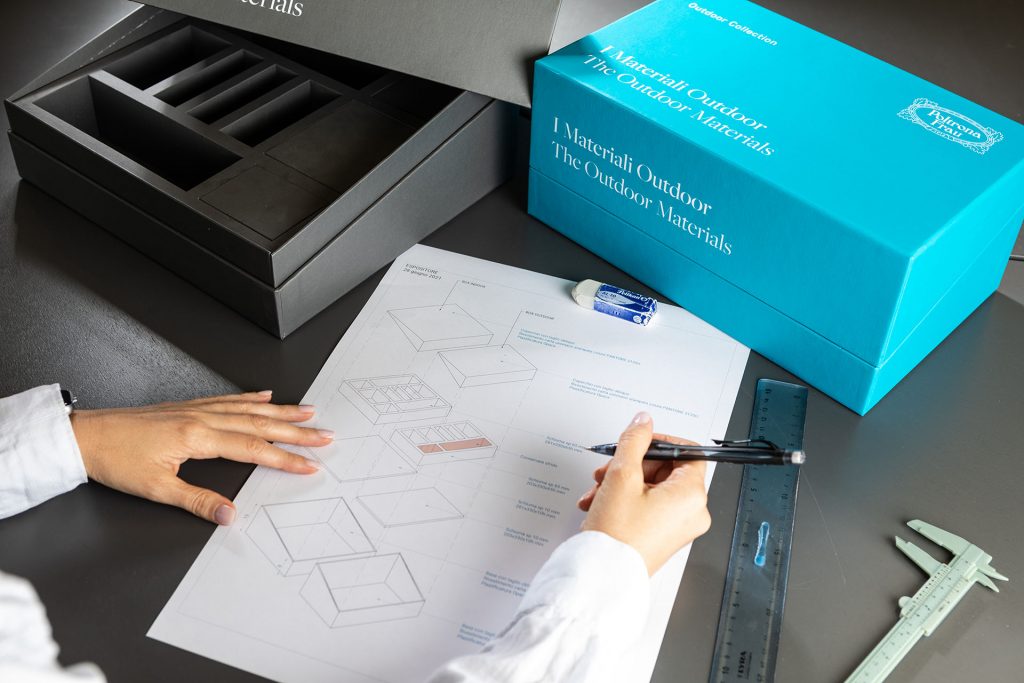 From designing to printing…
Constant research, materials' choice, care for details distinguish all packaging solutions we create. We have always worked for providing high-quality solutions and products. Dexterity of our staff combined with the deep knowledge of the wide range of materials available on the market enable us to produce boxes, cases, packaging solutions able to enhance your products. Our graphic and printing dep is a cutting-edge office in producing any kind of custom-made solution. Laminating, screen printing, embossing are some services among the ones we provide. High-skilled professionals with proven expertise will carry out your packaging solution with tailoring care, step by step.
Quality and appeal at first glance…
Thanks to our expertise in fashion industry, we can artfully produce your packaging by studying the best solution and highlighting its content. 
Thanks to our internal logistics service and the collaboration with the leading carriers worldwide, we can support you both for materials' storage and for the distribution of your products globally, helping you forgetting about how much space the goods occupy or when it should be shipped.